In every corner of Northern Indiana Amish Country,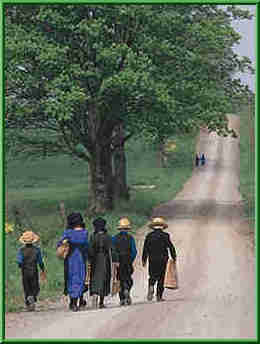 you'll find engaging cities, towns and villages that take you back to the simple pleasures of life.
Community living is rich here, with concerts, parades, and festivals.
There is always something to celebrate.
You'll find a down home welcome in each quaint village, nestled in some of the most beautiful countryside America's Heartland has to offer.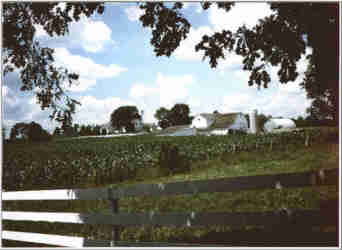 One place to experience the Amish culture and lifestyle is in the little town of Nappanee, which is the center of one of the largest Old Order Amish settlements in the United States.
Nappanee's downtown is so charming, it was recently featured by TIME magazine as one of 10 small towns with a thriving business district where specialty shops flourish in this age of mega-retailers.
Nappanee is an active, growing community. The only thing you won't find in Nappanee is a stranger.

AMISH ACRES
Explore the historic eighty acre farm and experience the lifestyle of the Amish through guided tours, horse drawn buggy rides, farm animals, restaurants, live musical theatre, craft demonstrations, quaint shops and more.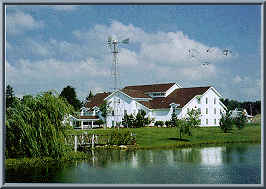 This premier Old Order Amish restoration, is listed on the National Register of Historic Places.
The legacy of the three generations of the family who lived here is seen and felt through a nostalgic visit to the farm and homestead.
In addition to guided interpretation of the original farm buildings, there is the 400-seat Restaurant Barn with the family-style dining experience awarded Mobil Travel Guide's 3-star, excellent, with a check mark for value highest rating.
Two relocated log houses in use as old-fashioned shops have meats and cheeses, ice cream sodas and homemade fudge.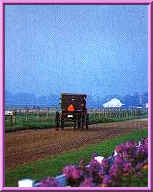 Year-round arts and crafts, shopping and antiquing are beyond compare with thousands of items to choose from in The School Belfry and The Cow Shed.
Indiana's only resident repertory musical theatre and national home of Plain & Fancy delights all members of the family.
A documentary movie, horse-drawn buggy ride, narrated countryside tour on a mini-bus, a bakery and two country inns are integral parts of the setting.
You'll learn the whys and ways of the Amish as your guide winds you through the twelve room white frame house, the Grossdaadi Haus, the Sweitzer bank barn and inviting outbuildings.
You'll experience the sights and sounds of a working farm, alive with barnyard hens, livestock, gardens and apple orchard.
Eleven additional buildings, including a sawmill, ice house, mint still, broom shop and blacksmith shop, have been moved to Amish Acres. These 19th-century farm buildings, though once prevalent, are increasingly rare in rapidly growing Elkhart County.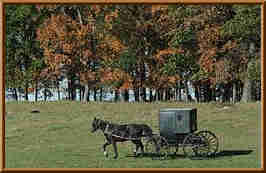 Mission and Vision The guiding principles and ethics that have been carefully followed over thirty years of historic preservation.
Discover the tools and trappings of yesteryear and relax as you view the documentary film, walk the oaken floorboards of the 125 year old Amish homestead, and take a leisurely buggy ride around the 80 acre farm.
Escape to Amish Acres in Nappanee, Indiana, and share the heritage of these intriguing people in quiet celebration of America's tolerance for diversity. Time stopped over a century ago and preserves, in the Amish a way of life, nearly forgotten patterns of living in today's fast paced world.
The Attractions at Amish Acres in Nappanee, Indiana An introduction to the attractions that make Amish Acres a unique place to visit.

ELKHART
Elkhart, Northern Indiana's River City, combines natural beauty and vibrant cultural events.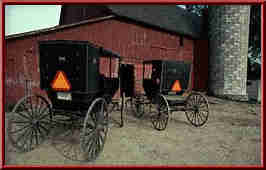 Music has always played a big part here, in the city that is still regarded as the "band instrument capital of the world."
The yearly Elkhart Jazz Festival is nationally famous and brings together the nation's top jazz names for a swinging weekend.
Elkhart is also home to many intriguing festivals, including the Winterfest, Mainstreet Showcase of Art, and Rhapsody in Green.
Whether you're looking for the quiet of a lazy river bank or the excitement of city life, you'll find it in Elkhart - the city in the country.

GOSHEN
Goshen, the Elkhart county seat, is a picturesque city with a delightful, inviting atmosphere.
Goshen has always been important as a center of government, trade and commerce.
But exciting new things are happening in Goshen - things you won't want to miss when you visit Northern Indiana Amish Country.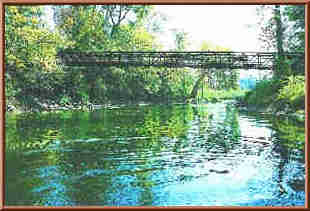 Goshen is called the "Maple City" because it is located along the Elkhart River, where leafy maple trees create lush shade in summer and a spectacular show of color in autumn.
The city recently designed a new network of bicycle and hiking trails, called the Maple City Greenway.
These trails connect residential neighborhoods, schools, parks, the library and the downtown area.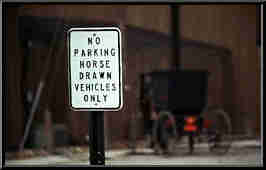 The trails will eventually cover 13.5 miles in the heart of Goshen.
Add to this miles of scenic nature trails, cross country skiing trails, parks, great fishing and canoeing, and you begin to appreciate the diversity of this wonderful city.
Goshen is also home to one of the largest county fairs in the nation. For nine days each summer, the 4-H Fairgrounds in Goshen is host to over 250,000 fairgoers, with something to thrill absolutely everyone!

SHIPSHEWANA - MENNO-HOF
In the heart of the third largest Amish settlement in the United Stated lies Shipshewana.
In this peaceful little village, you'll take a step back to a time when the rhythm of horses' hooves on city streets was commonplace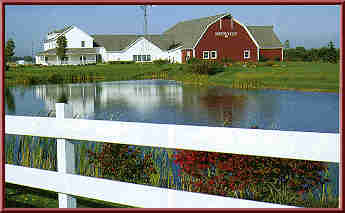 and merchants gathered to sell their wares in the center of town.
From May to October, Shipshewana is also famous as the home of the largest weekly outdoor flea market in the Midwest.
Another unique Shipshewana experience is the Menno-Hof Visitors Center, which houses an in-depth, multi-media presentation of the Amish and Mennonite cultures.
Whatever the season, Shipshewana is a delightful place to step back in time and experience the friendly charm and country hospitality of Amish Country.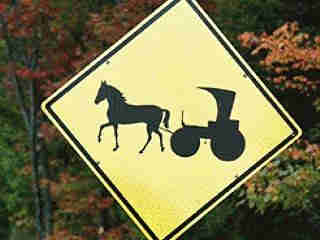 Shipshewana Meeno-Hof In the heart of Amish Country is a one-of-a-kind museum that uses multi-image presentations,
historical environments and colorful displays to take you on a fascinating journey inside the world of the Mennonite and Amish people.
You'll visit a 16th century environment, get locked in a dungeon, escape on a 17th century sailing ship, survive a tornado and learn about the power of faith.
The name "Menno-Hof" combines "Menno," after Menno Simons, the leader who brought stability to the early Anabaptists, with "Hof," the German word for farmstead.
What is the difference between the Amish and Mennonite people?
Why do the Amish wear plain clothes and drive buggies? What does the word "Anabaptist" mean?
Menno-Hof dispels the myths surrounding these quiet people of faith while it explains their origins, beliefs and history in a way that captures the interest of young and old alike.

MIDDLEBURY
You'll receive a warm welcome in the town of Middlebury,
where tradition, hometown pride and country charm await.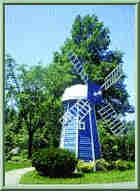 Small downtown shops are reminiscent of a quaint old-fashioned village.
A trip to Middlebury wouldn't be complete without a visit to Krider Gardens,
a horticultural exhibit originally created for the 1934 Chicago World's Fair.
The beauty of Middlebury extends to the hills that surround the town.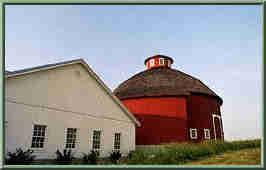 At Bonneyville Mill Park, you can purchase flour at Indiana's oldest operating grist mill and hike 233 acres of hills, woodlands and meadows.
Stop for a picnic in East Park or catch a small-mouth bass in the Little Elkhart River, at River Bend Park.

DOOR PRAIRIE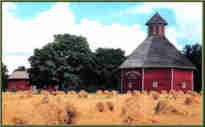 The Door Prairie Barn was built in 1878 by Marion J. Ridgway to house draft and driving horses.
It has nine sides, eight box stalls and "key-hole" hallway below, three grain bins and 40 ft. loft above. No foundation - hand hewn sills rest on fieldstones.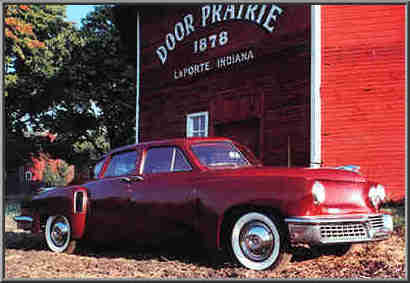 Door Prairie Barn is listed on the National Register of Historic Places.
Laporte Door Prairie Auto Museum; A distinguished collection of over 50 antique and classic automobiles housed in a spectacular three floor building located just south of LaPorte.
The collection also features antique toys, airplanes and historic facades spanning 100 years of automotive history.
---
WIZARD OF OZ FESTIVAL
Come with us over the Rainbow to the Wonderful Land Of Oz.
Chesterton, Indiana invites you to be our guests for the Annual Wizard of Oz Festival every 2nd weekend of September.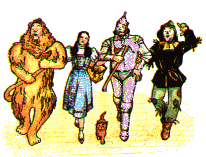 Celebrate with the original Munchkins from the 1939 MGM film classic the "Wizard of Oz" © 1939 by Turner Entertainment Co. Join Dorothy, the Cowardly Lion, the Tin Man, Glinda the Good Witch, the Wicked Witch, Scarecrow and even a winged Monkey as we celebrate everything OZ!
The Wizard of Oz Festival was founded in 1982 by Jean Nelson, owner of the Yellow Brick Road Gift Shop and Oz Fantasy Museum, in response to the depressed economy in the region.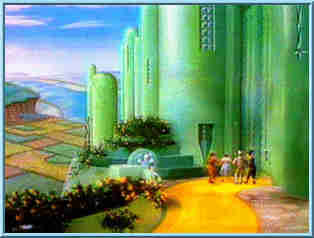 As the Festival grew, the Duneland Chamber of Commerce recognized its economic value to their members and the community as a whole, and in 1987 became the Festival's sponsor.
Currently in its 19th year, the Wizard of Oz Festival draws record crowds from all over the United States and several foreign countries.
The Festival continues to thrive because of the family oriented values instilled by the 1939 MGM film classic "The Wizard of Oz" , an enduring literary classic written by L. Frank Baum.
---
OLD BAG FACTORY
In June 1896, J.J. Burns, an Ohio native with a canny business mind, opened the Cosmo Buttermilk Soap Company in Goshen, Indiana.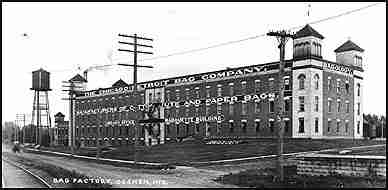 The production building - constructed expressly to facilitate Burns' new business - took up nearly 80,000 square feet of space.
Inside, workers manufactured laundry soap, fine bathing soap and toilet paper.
A railroad track, running directly into the plant, carted monthly shipments of goods away to New York and other faraway places.
In 1910, the plant was renovated and purchased by The Chicago-Detroit Bag Company.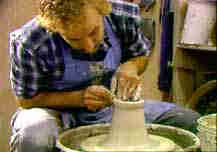 The range of bags extended from waterproof burlap sacks to the fine, sheer paper used in Hershey's Kiss wrappers.
The Bag Factory closed its doors in 1982, after a long, slow decline.
It was purchased in 1984 in the dream of turning it into a thriving shopping center, with many homemade crafts to sell.
The floors were transformed with a glossy wood finish. The railroad track became a cheerful outdoor walkway.
Soon, woodcraft and pottery started pouring into the building, along with jewelry, candles, baked goods, and more - the handiwork of skilled artisans who vowed to make this space their own.
Once again, the Old Bag Factory thrives on craft and commerce.
Now, instead of transporting goods by train, the Old Bag Factory's artists and merchants can send their crafts away in - what else? - shopping bags.
---
BLUEBERRY FESTIVAL
In Plymouth, Indiana, you will find the BLUEBERRY FESTIVAL which is held annually on Labor Day Weekend is one of Indiana's premier 3 day festivals.

Crafts are a very large part of the festival. More than 500 craft booths offer the most extensive display of arts and crafts in the state of Indiana.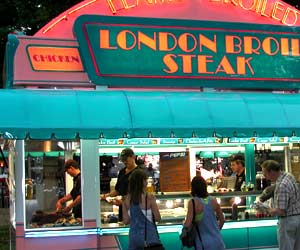 380 crafters from all over the United States exhibit their wares.
Hungry?? ....As at all festivals a great variety of food is a must.
There is a wide assortment of food such as pork chops, barbecued chicken, to alligator and smoked turkey legs.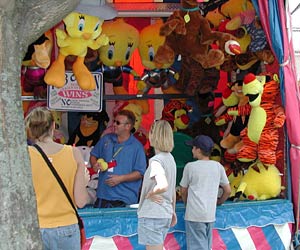 Of course, there are blueberries too.
Blueberry milk shakes, pie, cheesecake, and of course, blueberry ice cream.
Sunday evening watch one of the finest fireworks displays around.
Monday is the day for the Blueberry Parade and the Blueberry Stomp (15K).
For the kids they offer a range of events, from magic shows to clowns and mimes.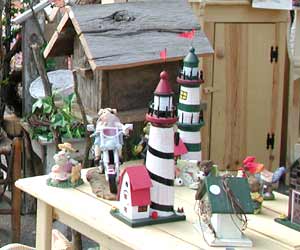 Their music program features a variety, from music of the 50's to Jazz, from Country to the sounds of the big bands.
There is also an Antique Car Show, Swap meets, Tractor pull, Softball tournements, Bike Tour, Arm wrestling, soccar, volleyball and much more!
Don't forget to have "something" blueberry to eat!
---
STUDEBAKER NATIONAL MUSEUM
The Studebaker National Museum has its roots in the Studebaker Company's private collection, which originated in the 1860's.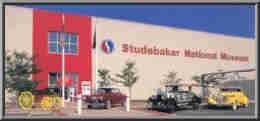 The Studebaker Corporation operated its own museum for many years.
By 1920, their collection included Lafayette's and President Lincoln's carriages: the last farm wagon the Studebaker Brothers Manufacturing Company made.
The first automobile built in South Bend, Indiana and a large collection of World War I military vehicles that were built by Studebaker for the Allies were also housed here.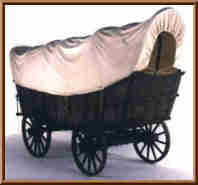 The Studebaker National Museum seeks to preserve the Studebaker heritage.
Studebaker was the only company to span the time from settlers' wagons to high performance automobiles. View 114 years of automotive history, from the Studebaker family's Conestoga Wagon to the last car to roll off the assembly line.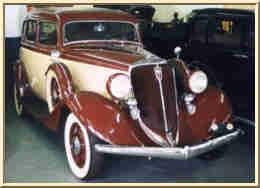 The museum, located at 525 South Main Street, South Bend, Indiana, has over seventy vehicles on display.
Admire one-of-a-kind items such as Lincoln's Carriage, the 1934 Bendix and the Packard Predictor.
Explore the children's Hands-on Science Center and be sure to visit the gift shop where you will be able to take home a little piece of history.
---
COLLEGE FOOTBALL HALL OF FAME
The College Football Hall of Fame is designed to put you in the middle of all the action.
From your first step onto Gridiron Plaza, to the moment you exit through our unique gift shop, you'll see the sport from every possible angle.
A 360-degree theater, complete with surround sound, that gives you a great seat for an exciting Saturday afternoon football game!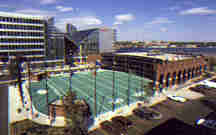 There's a pre-game show, halftime activities and the final seconds of a real "edge-of-the-seat" game.
Pigskin Pageantry is a highly interactive exhibit where you can march with the bands, cheer with the cheerleaders, "high-five" the mascots and enjoy tailgating, homecoming and other football thrills.
You'll want to take plenty of film since photo opportunities are around every corner.
You'll also see outstanding museum artifacts that trace the history of each section.
The Hall of Champions is where over 800 Hall of Famers are honored.
You can follow a timeline that starts from the beginning of college football to today, or learn all about our most recent college football legends.
---
NOTRE DAME
Notre Dame is much more than its statistics.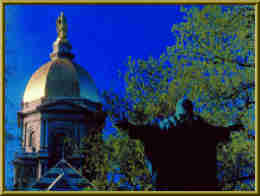 Historically, it has grown from the vision of its founder, Father Edward Sorin, who sought to establish a great Catholic university in America.
The school Sorin founded has been faithful to both its religious and intellectual traditions.
Over the years, Notre Dame has been a place where the Catholic Church could do its thinking.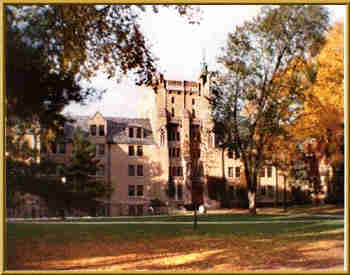 The first national study of Catholic elementary and secondary education was done at Notre Dame, as was the most extensive study of Catholic parish life and a landmark historical study of the Hispanic Catholic community in the United States.
The aerodynamics of glider flight and the transmission of wireless messages were pioneered at the University in the past, and today researchers are achieving breakthroughs in laser technology and the creation of new semiconductor materials.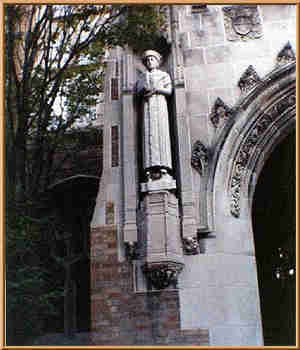 The formula for synthetic rubber were discovered at Notre Dame, and today the University is a world leader in radiation chemistry.
The combination of ground-breaking research and a long tradition of excellence in undergraduate and graduate education has attracted world-class teachers and scholars in theology, philosophy, accountancy, nuclear physics, Latin American studies, medieval studies and other disciplines.
The University's most recent commitment to teaching is Kaneb Center for Teaching and Learning based in DeBartolo Hall, an 84-classroom complex with state-of-the-art computer and audio-visual equipment that makes it among the most technologically advanced teaching facilities in higher education.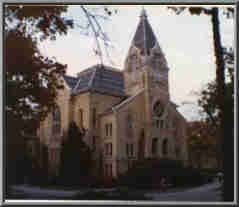 Notre Dame always has been heavily residential, with more than four in five undergraduates living on campus.
Students come to Notre Dame to learn not only how to think but also how to live, and often the experiences alumni carry from residence hall communities at Notre Dame remain vivid over a lifetime.
The University always has attracted scholars who are interested in teaching and scholarship,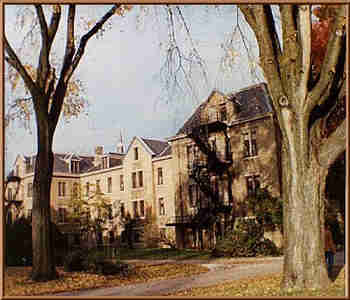 men and women who know that a Notre Dame education is more than what is taught in classrooms and laboratories.
Notre Dame has a unique spirit.
It is traditional, yet open to change.
It is dedicated to religious belief no less than scientific knowledge.
It has always stood for values in a world of fact. It has kept faith with Father Sorin's vision.
It was the day after Notre Dame's 13-7 victory over Army on October 18, 1924.
When the New York Herald-Tribune hit the streets, readers were treated to a poetic game story by sportswriter Grantland Rice: "Outlined against a blue, gray October sky the Four Horsemen rode again."In dramatic lore they are known as famine, pestilence, destruction and death. These are only aliases. Their real names are: Stuhldreher, Miller, Crowley and Layden.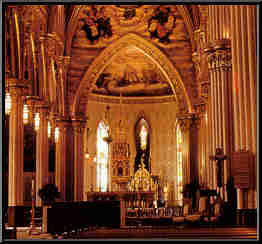 They formed the crest of the South Bend cyclone before which another fighting Army team was swept over the precipice at the Polo Grounds this afternoon as 55,000 spectators peered down upon the bewildering panorama spread out upon the green plain below."
George Strickler, a student publicity aide to Notre Dame coach Knute Rockne, was one of those readers.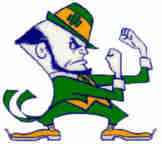 He saw an opportunity. When the team returned to Southbend after the Army game, Strickler convinced the "Four Horsemen", quarterback Harry Stuhldreher, left halfback Jim Crowley, right halfback Don Miller and fullback Elmer Layden, to pose for a photograph. In their Notre Dame uniforms, they mounted four horses borrowed from a local stable.
The photos were picked up by the wire services.
Strickler went on to become sports editor of the Chicago Tribune, and Stuhldreher, Miller, Crowley and Layden went on to become legends.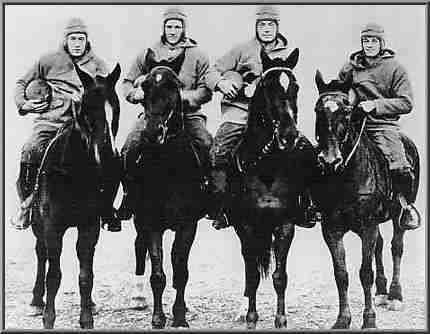 "At the time, I didn't realize the impact it would have," Crowley said later. "But the thing just kind of mushroomed. After the splurge in the press, the sports fans of the nation got interested in us along with other sportswriters. Our record helped, too.
If we'd lost a couple, I don't think we would have been remembered."
Though not one weighed more than 162 pounds and none stood taller than 6 feet, the Four Horsemen achieved almost mythic stature. During their time at Notre Dame, the foursome played 30 games together, and lost only to Nebraska.
---
GREAT LAKES

Indiana Dunes National Lakeshore, authorized by Congress in 1966, is located approximately 50 miles southeast of Chicago, Illinois in the counties of Lake, Porter, and LaPorte in Northwest Indiana.
The national lakeshore runs for nearly 25 miles along southern Lake Michigan, bordered by Michigan City, Indiana on the east, and Gary on the west.
The park contains approximately 15,000 acres, 2,182 of which are located in Indiana Dunes State Park and managed by the Indiana Department of Natural Resources.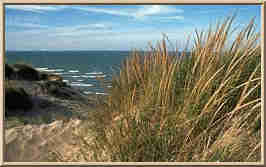 Miles of beaches, sand dunes, bog, wetlands, woodland forests, an 1830's French Canadian homestead, and a working 1900 era farm combine to make the national lakeshore a unique setting for studying humans and their impact on the environment.
Dr. Henry Cowles conducted his landmark ecological studies in the Indiana Dunes. Indiana Dunes is ranked 7th among national parks in native plant diversity.
Research conducted over the last two decades has revealed 1,418 vascular plant species within park boundaries, of which over 90 are on the state of Indiana's threatened or endangered list.
---
...and did you know?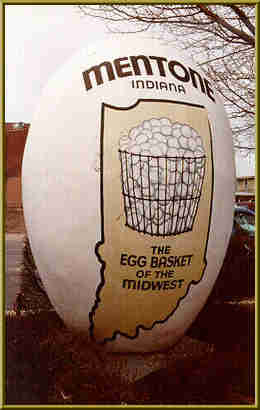 The World's Largest Egg is in Mentone, Indiana!
It was built in 1946 out of concrete on a steel frame. It is 12 feet high and weighs 3,000 pounds! It was designed by Hugh Rickel from Palestine, Indiana
On the egg is states: "Mentone, Indiana...The Egg Basket of the Midwest"
---
This is the only lighthouse in the state of Indiana....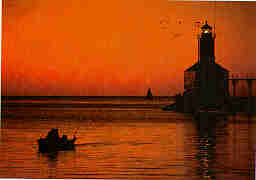 ---

PLEASE CLICK ON THE LICENSE PLATE BELOW TO BRING YOU TO THE FINAL PAGE OF OUR INDIANA TOUR!!





"Cole Porter Medley"