RED SKELTON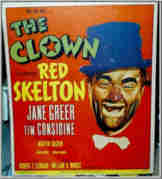 Born July 18, 1913, in Vincennes, Indiana, two months after the death of his father, Red Skelton put his talents to work at age 10.
In May, 1923, he joined a medicine show, and since that time his comedy creations have been a part of tent shows, minstrels, circuses, burlesques, Mississippi showboats, motion pictures, radio and Vaudeville.
Skelton holds a record of 20 consecutive years on television.
---
DON ARTHUR MATTINGLY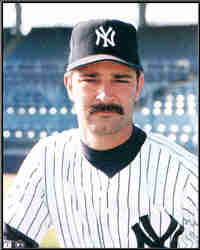 Born 4/20/61 in Evansville, Indiana. Don resides in Evansville with wife Kim and three sons..Taylor, Preston and Jordan.
Don bats and throws left. He was drafted in June 1979 by Yankees Major League Service encompasses 11 years, 122 days. Awards he has won..Gold Glove - '85-'89, '91-'94 American League MVP - 1985 Batting Champion - 1984 Hits Leader - 1984, 1986 RBI Leader - 1985
---
HOAGLAND CARMICHAEL
On November 22,1899 Hoagland Howard Carmichael was born in Bloomington, Indiana.
In 1920 Hoagland attends Indiana University and formed his own small jazz band, eventually named "Carmichael's Collegians," which makes him a campus celebrity.
In 1921 His collegiate girlfriend gives him the nickname "Hoagy."
In 1930 Prompted by band leader Frank Trumbauer, Hoagy writes the classic "Georgia on My Mind" with lyrical help from roommate Stuart Gorrell.
1960 Ray Charles achieves success with his revival of Hoagy's "Georgia on My Mind."
1981 Just after Christmas, on December 27th, Hoagy passes away at the Eisenhower Medical Center in Rancho Mirage after suffering a heart attack.
---
FLORENCE HENDERSON
Florence Henderson was born on Valentine's Day in Dale, Indiana, 1934 to a family of ten kids.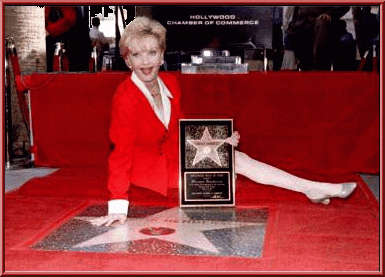 Her father was a sharecropper and farmer.
Aside from milking cows, Florence showed an aptitude for singing early on and had developed a repertoire of 50 tunes by the time she was two.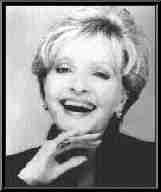 She had the lead role in Rogers & Hammerstein's national company of Oklahoma!, which she followed up with performances in The Great Waltz, Fanny, The Sound of Music, The King and I and South Pacific, to name a few.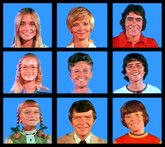 While continuing her stage career, Henderson nabbed the role of Carol Brady and made pop-culture history as one of TV's all-time favorite moms.
After The Brady Bunch, Henderson stayed on the air in commercials for Wesson Oil (she's got "Wessonality!") as well as never missing a Brady reunion show.
Today her credits are numerous and she frequently appears on the sitcom and talk-show circuit to this day.
---
GUS GRISSOM
Born on April 3, 1926 in Mitchell, Indiana; Gus Grissom was married with 2 children.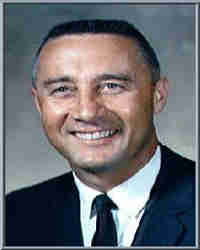 He had a B.S. in mechanical engineering from Purdue University in 1950.
Gus was chosen with the first group of astronauts in 1959.
He was pilot for Mecury-Redstone 4 (Liberty Bell 7)(1961), a suborbital flight, command pilot for Gemini 3 (1965), backup command pilot for Gemini 6, and had been selected as commander of the first Apollo flight at the time of his death.
Gus died on January 27, 1967 in the Apollo 204 fire at Cape Kennedy.
---
BOB GRIESE
Bob Griese is a native of Evansville.
He was a two-time All-America quarterback at Purdue, where he guided the Boilermakers to a Rose Bowl victory over Southern California.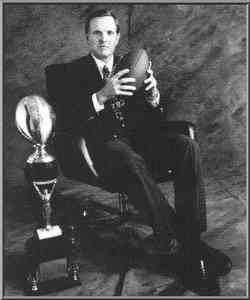 Griese was drafted into the National Football League out of college and played for 14 seasons with the Miami Dolphins.
He led the Dolphins of the 1970s to two Super Bowl victories.
During his tenure, the Dolphins compiled a 101-62-3 record.
His personal achievements include being the 14th NFL quarterback to pass for 25,000 yards, six appearances in the Pro Bowl, and winning the Jim Thorpe Memorial Trophy in 1971 as the Professional Football Player of the year.
Griese was inducted into the Pro Football Hall of Fame in 1990.
His jersey, No. 12, is the only one to have been retired by the Dolphins.
He currently lives in Miami, where he is involved in civic affairs and is a football analyst for ABC's college football telecasts.
---
LARRY BIRD
Larry Bird, born in French Lick, Indiana is one of the greatest basketball players of all time and one very good reason to have Celtic Pride.
Along with Magic Johnson, he reinvigorated the NBA in the 1980s with a competitive rivalry between the Celtics and the Lakers.
He has won every major distinction professional basketball bestows on its players.
He was the MVP in 1984, 1985 and 1986.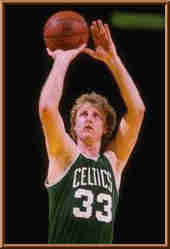 He was named to the all NBA First Team for 9 consecutive seasons from 1980-1988.
He was a twelve time NBA All-Star, including ten times elected by the fans to start, and All-Star Game MVP in 1982.
His Celtics won the World Championship in 1981, 1984 and 1986.
He was the NBA Playoffs MVP in 1984 and 1986.
He was also a member of the Dream Team that brought home a Gold Medal from the Olympics in Barcelona.
Larry won the Long-Distance Shootout 3 times, proving he could play a game inside out...all by himself.
Bird retired in 1992 after 13 seasons.
After retiring, he worked for the Celtics Front Office as a Special Assistant for 5 years.
Many thought he might replace M.L. Carr as coach, but Rick Pitino was given that job, and Larry Legend returned to his home state of Indiana to succeed Larry Brown as the coach of the Indiana Pacers for the 1997-98 season.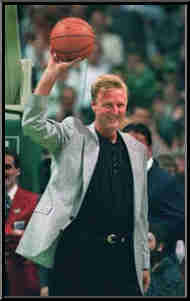 He's never coached at any level, but, first half of his rookie year as Indiana's coach was unprecedented and better than even the most devoted Larry booster would have imagined, leading to his team having the best record at the break and an AS Game coaching selection.
He led the Pacers on a record setting pace for the most wins in franchise history with 58 and a second place finish in the Eastern Conference to Chicago.
Larry brought two unique contributions to the table as a rookie NBA coach.
First, he immediately won the players respect and they want to both play and win for him, doing whatever it takes.
He has focused on the basics, which has so far paid off.
Second, he has implemented a rather unique coaching paradigm using an offensive and defensive coordinator like the NFL.
His coaches implement separate strategies and drill for offense and defense which Larry oversees.
Bird was named Coach of the Year his very first year as a coach at any level.
---
HARLAND SANDERS
Harland Sanders was born in Henryville, Indiana September 9,1890. In 1939 Colonel Harland D. Sanders perfects secret blend of 11 herbs and spices in Corbin, Ky., restaurant.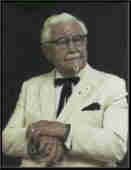 In 1952 - Pete Harman in Salt Lake City becomes the first Kentucky Fried Chicken franchisee.
Colonel Sanders incorporates Kentucky Fried Chicken Corporation in 1955;
and in 1956 - Colonel Sanders sells Corbin, Ky., restaurant and goes on the road to enlist new franchisees.
The Colonel signed his first international franchisee in Canada.
In 1964 - KFC sold to a group of investors including John Y. Brown Jr. and Jack Massey for $2 million.
Colonel Sanders bought the first 100 shares of KFC in 1969 on the New York Stock Exchange.
Colonel Sanders died in 1980.
His body lies in state in Kentucky State Capital rotunda and is buried in Louisville's Cave Hill cemetery.
---
SCOTT ROLEN
Scott Rolen was born April 4, 1975 in Jasper, Indiana. Scott played third base for the Philadelphia Phillies.
In the 2nd round of the 1993 he became a free-agent draft.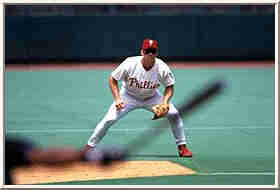 Scott made his MLB debut Aug. 1, 1996 against St. Louis.
He hit his first two MLB home runs Aug. 21, 1996 at Los Angeles.
In 1997, he was unanimous selection for NL Rookie of the Year.
In 1998, Scott became the second Phillie to reach 100 runs, 40 doubles, 30 home runs and 100 RBI in same season.
At age 23 in 1998, he matched Brooks Robinson as youngest third baseman to win Gold Glove.
Scott had 10 home runs and 22 RBI in 15-game span, July 1-19, 1999.
---
JOHN MELLENCAMP
John J. Mellencamp was born in Seymour, Indiana, on October 7, 1951, and joined his first band in the fifth grade.
By 1965, he was performing R&B and rock music with one of his first bands, Crepe Soul, and, in 1966, got his first professional gigs playing frat parties for $30 a weekend with Snakepit Banana Barn before they kicked him out.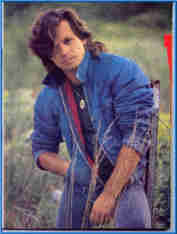 In 1975, after graduating from Vincennes University and being laid off by the phone company, Mellencamp set out for New York with his phone company severance packet and a demo-tape featuring his version of Paul Revere & the Raider's "Kicks."
While in New York, Mellencamp hooked up with David Bowie's management company, MainMan.
A year later, Mellencamp recorded his first album, Chestnut Street Incident, which, without the singer's knowledge, was released under the artist's moniker "Johnny Cougar."
Mellencamp's record, American Fool, became the largest-selling album of 1982.
For four straight weeks in October, John Mellencamp had a #1 album and two Top 10 singles at the same time, becoming the first person since John Lennon to do so.
"Jack & Diane" was the #1 single in the country and "Hurts So Good" spent twenty-eight weeks on the Hot 100.
Mellencamp received three Grammy nominations for American Fool and took home the Best Rock Vocal Performance, Male trophy for "Hurt So Good."
John Mellencamp, along with Willie Nelson and Neil Young, was instrumental in organizing the first Farm Aid concert, held September 22, 1985, in Champaign, Illinois.
Ever since the release of American Fool in 1982, John Mellencamp has maintained a consistent hold on the charts while his fans have remained loyally steadfast.
John Mellencamp continues to pursue his avocation as a painter. Mellencamp: Painting And Reflections, a book showcasing 75 of his works


JAMES DEAN
James Dean's boyhood home is now a private home at the Winslow Farm.
Thousands of people visit James Dean's gravesite at Park Cemetery, County Road 150 East in Fairmount,Indiana.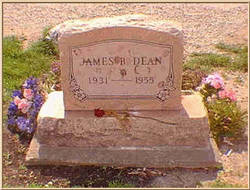 Each year many come to pay their respects to one

of the most remembered personalities in film history.
James Dean was born February 8, 1931, in Marion, Indiana, to Winton and Mildred Dean.
His father, a dental technician, moved the family to Los Angeles when Jimmy was five.
He returned to the Midwest after his mother passed away and was raised by his aunt and uncle on their Indiana farm.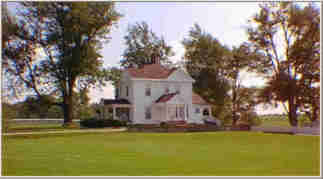 In 1954 Dean continued his study at the Actors Studio, played short stints in television dramas, and returned to Broadway in The Immoralist.
This last appearance resulted in a screen test at Warner Brothers for the part of Cal Trask in the screen adaptation John Steinbeck's novel East of Eden.
He then returned to New York where he appeared in four more television dramas.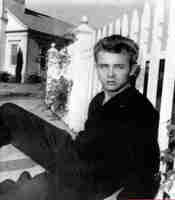 After winning the role of Jim Stark in 1955's Rebel Without A Cause, he moved to Hollywood.
James Dean had one of the most spectacularly brief careers of any screen star. In just more than a year, and in only three films, Dean became a widely admired screen personality, a personification of the restless American youth of the mid-50's, and an embodiment of the title of one of his film Rebel Without A Cause.
En route to compete in a race in Salinas, James Dean was killed in a highway accident on September 30, 1955.
James Dean was nominated for two Academy Awards, for his performances in East of Eden and Giant.
Although he only made three films, they were made in just over one year's time.
Joe Hyams, in the James Dean biography Little Boy Lost, sums up his career:
"..There is no simple explanation for why he has come to mean so much to so many people today.
Perhaps it is because, in his acting, he had the intuitive talent for expressing the hopes and fears that are a part of all young people... In some movie magic way, he managed to dramatize brilliantly the questions every young person in every generation must resolve."
---
RYAN WHITE
Ryan White, was perhaps the world's most famous thirteen-year-old pediatric patient from Kokomo Indiana. Ryan was a prime example of one whose community rejected him because of his health status.
On December 26, 1984, Ryan's mother, Jeanne, told him that he had AIDS, which he contracted through a transfusion of tainted blood used in treating his hemophilia. He was one of many victims of discrimination because of his problem.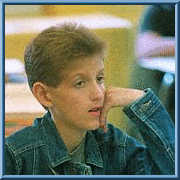 Children called him names. Adults refused to shake hands with the White family at church.
Ryan stated, "A lot of people would back away from me on the street...or they'd run from me." Furthermore, when Ryan started school in 1985, classmates taunted and ostracized him.
AIDS was a new and alien specter then...the public fear and early ignorance led frightened parents to ask that Ryan be kept out of school.
As a result, officials prevented him from attending classes.
Because Ryan had a great love for learning, he fought to continue his education by pursuing a court case, which he ultimately won, against the school board.
His perseverance to attend school and learn was evident through the action he took to solve the problem.
Ryan not only showed that gaining knowledge was important to him, but also that it was important to everyone.
During the 1980's, the people within a community had to acquire knowledge about AIDS in order for them to accept AIDS patients and focus on preventing the spread of AIDS.
One author expressed, "The fight to stay in school pushed the sometimes reluctant teen into the limelight, but transformed him into an eloquent spokesman for AIDS."
---
AMBROSE EVERETT BURNSIDE
Ambrose Everett Burnside was a general during the Civil War, not being remembered as a great general, but as the man who wore side-burns.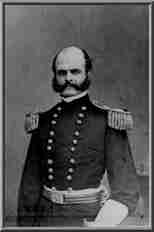 On May 23, 1824, in Liberty, Indiana, Ambrose Everett Burnside was born. Until the age of eighteen, he was educated in the seminary in Liberty.
With the help of his father's friends in the Senate, he entered the United States Military Academy on July 1, 1843, and graduated four years later. He then entered the army as a lieutenant of artillery.
After six years of routine duty, on the frontier and in garrison duty in Rhode Island, he resigned from the Army to go into business to manufacture a breech - loading rifle he had invented.
The business, located in Rhode Island, was a failure; but his friend George McClellan, who was the Vice-President of the Illinois Central Railroad, obtained a position for Burnside on the railroad.
While living in Chicago, Burnside lived with the McClellans. Because of his good organization abilities, Burnside soon rose to become the Treasurer of the Illinois Central Railroad.
When the War broke out, the governor of Rhode Island asked Burnside to organize and lead a regiment of Rhode Island volunteers. When the Battle of First Manassas (Bull Run) took place, Colonel Burnside commanded a brigade of Rhode Island and Massachusetts regiments.
The Battle of The Crater marked the end of Burnside's military career. He became an officer of several railroad companies and served three terms, 1866-1869, as governor of Rhode Island.
In 1874, Burnside was elected to the Senate, serving until his death on September 13, 1881.
Ambrose E. Burnside was considered a bad general during the Civil War and became better remembered for his "bushy sideburns" than for his military accomplishments.
His name was used to describe the style of side - whiskers he wore, now known as sideburns.
---
CARL ERSKINE
For most baseball players, their lives are defined by the amount of home runs they hit, runs they drove in, or innings they pitched.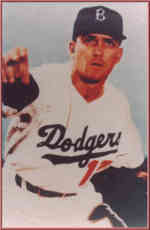 Carl Erskine excelled on the baseball diamond, pitching for the Dodgers for 12 fantastic seasons, but what has made him a real hero is what he has accomplished off the field.
A native of Anderson, Indiana, Erskine served in the United States Navy, represents the Special Olympics, and is a trustee for Anderson University and St. Johns Medical Center.
As a member of the Brooklyn and later Los Angeles Dodgers, Erskine, while playing with folks like Jackie Robinson, Gil Hodges, and Roy Campanella, he compiled a lifetime record of 122-78 with a World Series record of 2-2. In 1952, he registered a no-hit shutout against the Chicago Cubs only to repeat that performance 4 years later against the New York Giants.
In 1953, Erskine led the National League with 20 wins. His strong leadership capabilities that have made him a successful businessman were also apparent during his playing days as he served aa Dodger Player Representative for 8 years.
Following his retirement in 1960, Erskine returned to Anderson College to coach for 12 seasons, including 4 championships.
He has gone on to be a leader in the community, participating in numerous organizations and businesses.
To commemorate his accomplishments both as a Dodger and as a citizen, a 6-foot bronze statue was erected in front of the Carl D. Erskine Rehabilitation and Sports Medicine Center.
---
BILL AND GLORIA GAITHER
Gaither Studios (formerly Pinebrook Recording Studios) is a large, two-studio full service complex.
Their state-of-the-art facililty is located in Alexandria, Indiana, approximately one hour north of Indianapolis.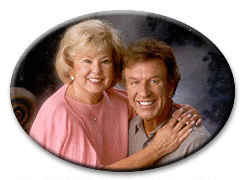 Serving the music and recording industries since 1973, Gaither Studios continues to be a one-stop facility for a wide variety of clients, from beginning demo tapes and custom recording projects, to large publishing company and major label projects.
They have such artists and producers as: Gaither Vocal Band, Ray Boltz, Sandi Patty, Larnelle Harris, The Cathedrals, Michael English, Greg Nelson, Steve Millikan, Rich Mullins, Bryon Lenox, Mark Lowry, and Tommy Sims.
Artists and producers who record here tell us how impressed they are with our facilities. Not only do they offer extraordinary recording facilities, but also private and comfortable accommodations.
They're location is adjacent to an 18-hole golf course and there is convenient commercial and private plane access.
---
ELWOOD HAYNES
Elwood Haynes was born in October 14, 1857, in Portland, Indiana.
During a lull in his duties in 1891, Haynes began preparing plans and drawings for a new method of travel--a horseless carriage.
Moving to Kokomo in 1892 as manager of the gas plant there, he continued to work on his idea.
In November 1893 he purchased a one-cylinder, one-horsepower gasoline engine and, a few months later, hired Elmer and Edgar Apperson for 40 cents an hour to construct the vehicle.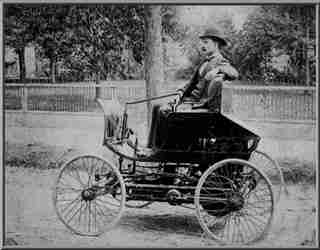 The vehicle was ready for its first test run on July 4, 1894. The car was towed by a horse and buggy (to avoid frightening horses on the busy Kokomo streets) out into the countryside on the Pumpkinvine Pike.
With Haynes at the controls, the car traveled about six miles at a speed approaching six or seven miles per hour--becoming one of the first cars in the country to achieve such a feat.
With this success behind them, Haynes and the Apperson brothers formed a partnership to design and build the Haynes-Apperson automobiles.
Both Haynes and Apperson Brothers automobiles were built in Kokomo until the 1920s.
In 1910 Haynes donated his Pioneer auto to the Smithsonian Institution in Washington, where it is on permanent display.
Haynes died on April 13, 1925. The Kokomo inventor, if not the first, was among the first Americans to build and drive a gasoline-powered, self-propelled vehicle.
He is still remembered today as a brilliant metallurgist and a pioneer in Indiana's automobile industry.
---
GARFIELD and JIM DAVIS
Famous natives of Fairmount include... Jim Davis,

creator of the comic strip, "Garfield"... Garfield first appeared on June 19, 1978.
A cynical, lazy, lasagna-loving, Monday-hating, dog-punting, mailman-mauling fat cat.
Garfield's passion for food and sleep is matched only by his aversion to diet and exercise.
---
COLE PORTER
Cole was born in Peru on June 9, 1891. Cole Porter's name derives from the surnames of his parents, Kate Cole and Sam Porter.

Cole learned piano and violin at age six. He became very good at both, but he disliked the violin's harsh sound and so his energy turned to the piano.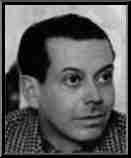 Cole composed songs as early as 1901 (when he was ten) with a song dedicated to his mother, a piano piece called Song of the Birds.
After early success with one-offs like Don't Fence Me In, re-released in a World War II musical called Hollywood Canteen, Cole signed some contracts to do work for the film industry.
He died on October 15, 1964. In accordance with his wishes, he was buried between his wife Linda and his father Sam Porter.
The Cole Porter Festival celebrates the life and music of songwriter Cole Porter with musical performances and driving tours of Porter landmarks.
---
SANDI PATTY
When Sandi Patty took the stage as the lead performer at the 1997 Presidential Inaugural Gala on CBS, America was once again reminded of Sandi's breathtaking ability to inspire people through music.
Since that Fourth of July night in 1986 when her eloquent, stirring rendition of "The Star-Bangled Banner" caused the phone lines to jam at ABC News, Sandi Patty has become one of America's best-loved performers.
Whether it be in sold-out concerts to crowds of thousands in outdoor amphitheaters and symphony halls, or during intimate performances for worship gatherings in majestic cathedrals and evenings at the White House with the President and First Lady, Sandi Patty celebrates life through her music and brings a message of hope and encouragement to others.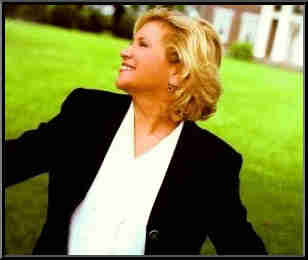 With over 11 million records sold since Sandi Patty's first album was released, Sandi continues to merit accolades.
She is on one the most highly acclaimed performers of our time, earning an astounding 35 Dove Awards, 5 Grammy Awards, three platinum and five gold albums, in addition to performing before millions in concert appearances.
With frequent television and public appearances, Sandi is a favorite among event organizers throughout the world and is continually fortifying her status as one of the most amazing vocalists of all time.
Amidst the "fame" and her career, Sandi is the first to admit that her most important endeavors are her home life and raising her family.
With eight kids, softball games and dance practice are a big part of her active schedule!
In her hometown community of Anderson, Indiana, she is as well-known for her efforts as a softball team mom as she is for her national status as a premiere vocalist.
---
DICK YORK
Born in Fort Wayne, Indiana, Dick York, who stared with Elizabeth Montgomery and Agnes Moorehead in Screen Gems' comedy series "Bewitched", is unassuming, modest and sometimes even a bit shy.
In September of 1964, York's first episode of Bewitched went on the air.
The show, which was about a suburban witch (Montgomery) married to a conservative advertising executive (York), was a hit. Everyone especially liked how Montgomery twitched her nose and made the impossible happen. But they also remember York fondly as the constantly perplexed husband.
A native of Fort Wayne, Indiana, Dick spent his childhood in Chicago. It was in Chicago that he started in radio while a youngster and performed as a regular in several radio series while he was growing up, including "Jack Armstrong - The All American Boy".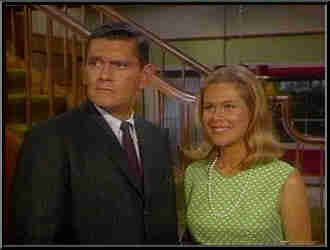 In 1950 Dick moved to New York and started acting on TV, appearing on many of the live dramatic shows of that era. When television began moving west, so did York, starting a commuting routine between New York and the West Coast that ended when he finally moved his family to Hollywood in 1961.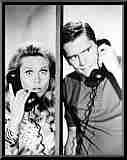 Dick first met his wife Joan when he was 15 and she was 12, and they were both acting in a Chicago radio show. He practically ignored her at the time, but years later they met again, courted, and in 1952, wed.
The Yorks have three daughters and two sons.
In addition to his television work, Dick has also appeared in several Broadway plays, including "Tea and Sympathy", and "Bus Stop". His motion picture credits include "Inherit The Wind", "Cowboy", "They Came To Cordura" and "My Sister Eileen".
---
WILBUR WRIGHT
The parents of the Wright Brothers, the airplane inventors, lived near Fairmount, Indiana.

This small community was the home of 3 men who served simultaneously as college presidents and at one time had 14 times the national per capita average of Who's Who listees.
On April 16, 1867, Milton and Susan Wright welcomed their third child into their household near Millville, Indiana.

The newest member of the family, Wilbur, had two older brothers to contend with: Reuchlin, 6, and Lorin, 4.
Little did Susan Wright know that she had given birth to the first half of one of the world's most famous inventive partnerships.
The other half of the duo, Orville, was born four years later, on August 19, 1871, in the family's newly-built home at 7 Hawthorn Street in Dayton, Ohio.
As youngsters, Wilbur and Orville looked to their mother for mechanical expertise and their father for intellectual challenge.
Milton brought the boys various souvenirs and trinkets he found during his travels for the church.
One such trinket, a toy helicopter-like top, sparked the boys' interest in flying.



WILL GEER
Born in Frankfort Indiana in 1902, William Auge Geer would, in his 76 years, have a significant impact on the American theater and make an everlasting impression as Zebulon Walton.
Mr. Geer's career, which covered six decades, began in tent shows and on river boats.
It was a career that included Broadway plays, movies, television, and countless Shakespearean roles as well as notable portrayals of Robert Frost, Walt Whitman and Mark Twain.
According to Earl Hamner of

, the part of Grandpa Walton was a composite of his two real grandfathers: Walter Clifton Hamner and Colonel Anderson Giannini.
"From my grandfather Hamner I learned a deep sense of tradition and ritual and family. From Colonel Giannini came a joy of life.
He was a large man with a deep commanding voice. A baseball fan who loved The Yankees, inquisitive and kind, and always active.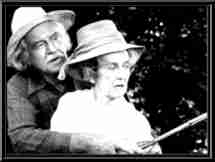 Both men were proud and had a sense of family. They were the repositories of traditions that make us civilized and that we need to pass on to subsequent generations: story telling, knowledge of our origins, family prayer, and a sense of being tied to an honorable past."
Will Geer said his portrayal of Grandpa Walton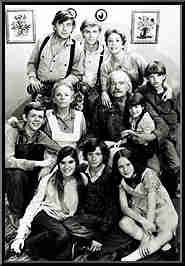 was a blend of Earl Hamner's writings, himself in his 70's and his own grandfather as he remembered him. "My Indiana boyhood was right out of The Waltons", said Mr. Geer. "Fishing in the summers.
Will Geer played everyone's grandfather. At least, what everyone wanted their grandfather to be.
He made you feel comfortable and wanted. His raucous laugh put you at ease and you knew everything would be all right.
Earl Hamner said that Will was really playing himself. "He was vigorous, outspoken, and a joyful man. Life came out of him like a well."
He was a wonderful actor. He had a strong shoulder to lean on, and a free spirit.
He was kindly, wise, compassionate, funny, and he obviously loved life.
He is sorely missed. Goodnight Grandpa.
---
ANISSA JONES
Born Mary Anissa Jones, Anissa was pronounced "uh-NEE-suh."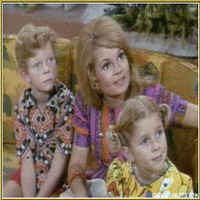 Anissa Jones was born in West Lafayette, Indiana on March 11,1958, making her only eight when "Family Affair" debuted and only eleven at the end of the decade.
She played "Buffy" on the "Family Affair" TV show (1966-'71), becoming the country's most popular child actress in the process.
Her parents were students at Purdue University.
While it's possible that today many people aren't sure if she was Buffy, Jody, or Mrs. Beasley on "Family Affair," Anissa did have quite an impact on the American TV-viewing audience in the late-'60s.
She played a six-year old girl (she was actually eight) whose parents were supposedly killed in a car crash, so she, her twin brother Jody (played by Johnny Whitaker), and her older sister Sissy (played by Kathy Garver) moved into the New York apartment of Uncle Bill (Brian Keith) and his butler Mr. French (Sebastian Cabot).
The show was an instant hit and Anissa was quickly the most-recognized child actress in America. "Family Affair" lasted for five seasons and 138 episodes.
---
ERNEST TAYLOR PYLE
Ernie Pyle was born on August 3, 1900, near Dana, Indiana. An American journalist who was one of the most famous war correspondents of World War II.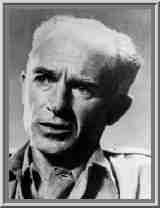 Pyle studied journalism at Indiana University and left school to become a reporter for a small-town newspaper.
Later, after various editorial jobs, he acquired a roving assignment for the Scripps-Howard newspaper chain; his daily experiences furnished him material for a column that eventually appeared in as many as 200 newspapers before World War II.
His coverage of the campaigns in North Africa, Sicily, Italy, and France brought him a Pulitzer Prize for reporting in 1944, as well as several other awards.
The motion picture G.I. Joe (1945) was about Pyle's coverage of the Italian campaign.
He was with the U.S. forces in the Pacific on Iwo Jima, and during the Okinawa campaign he visited the nearby island of Ie Shima, where he was killed by Japanese machine-gun fire.
Ernie Pyle died April 18, 1945.
---
JIMMY HOFFA
Jimmy Hoffa an American labor leader, who disappeared in 1975 and is believed to have been kidnapped and murdered was born James Riddle Hoffa in Brazil, Indiana in 1913.
His father, a coal miner, died when Hoffa was seven years old.
Hoffa left school in Detroit, Michigan, and at the age of 17 began work as a warehouseman for the Kroger Company, where he helped organize a strike.
By 1933 Hoffa was the business agent for Teamster Local 299 in Detroit, and in the early 1940s he formed and led the Michigan Conference of Teamsters.
In 1952 he was elected an international vice president of the Teamsters Union, and in 1957 he became international president.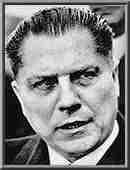 Hoffa earned a reputation among his peers as a tough and effective bargainer. In 1964 he negotiated the union's first national contract with trucking companies.
Under Hoffa's leadership the Teamsters Union membership grew to more than two million.
Hoffa was long rumored to be associated with organized crime and, beginning in 1957, was the subject of many government investigations and prosecutions.
In 1967 he was sentenced to 13 years in the federal prison at Lewisburg, Pennsylvania, for jury tampering, pension fund fraud, and conspiracy.
Despite his imprisonment, Hoffa refused to resign as president of the Teamsters and retained the support of most union members.
After lengthy negotiations, United States President Richard M. Nixon commuted Hoffa's sentence on the condition that he resign his office and refrain from any union activities until 1980.
Hoffa left prison on December 24, 1971. Unhappy with the bargain, Hoffa unsuccessfully fought it in court while covertly working to unseat his successor in the union, Frank Fitzsimmons.
Hoffa's refusal to stay out of union affairs may have led to his disappearance on July 30, 1975.
Hoffa was last seen at a restaurant in Bloomfield Hills, Michigan, where he had an appointment to meet Anthony Provenzano, a Teamster boss and reputed Mafia figure, and Anthony Giacalone, a Detroit mobster, neither of whom would admit to having seen Hoffa that day. Hoffa was declared legally dead in 1983.



DAVID LETTERMAN
David Letterman, a living legend, is the host of the late night CBS talk show Late Show with David Letterman, seen not only in the United States, Canada and Australia but many European countries, including Scandinavia. David Michael Letterman was born on the 12th of April 1947 in Indianapolis, Indiana to Joe and Dorothy Letterman.
He attended Ball State University, where he also met his first and to this date only wife Michelle Cook, whom he later divorced.
After school he worked as a tv-announcer in Indianapolis from 1970 to 1974 and on a radio talkshow from 1974 to 1975.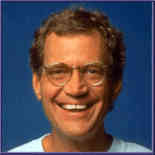 Then he moved to Los Angeles and worked as a stand-up comedian at The Comedy Store Club while trying to sell scripts for sitcoms to the television networks.
Eventually he was given a number of writing assignments for television. He wrote for and appeared on a summer comedy show called The Peeping Times in 1977 and was a cast member of Mary Tyler Moore's variety show "Mary" in 1978.
After appearing on The Tonight Show several times beginning in 1978, he became a substitute host for Johnny Carson.
In 1980 he hosted a morning comedy/variety program on NBC, The David Letterman Show, which only lasted for three months despite it was awarded two Emmy's.
In early 1982 the talkshow Late Night with David Letterman, which immediatly followed Carson's Tonight Show, met with greater success and became a fixture at NBC.
Dave chose not to renew his contract after NBC failed to offer him Carson's spot upon Carson's retirement in 1992. Instead he moved his show to another network, CBS.
Late Show with David Letterman premiered in August 1993 and was slotted to run against NBC's The Tonight Show, now hosted by comedian Jay Leno.
---
TERRENCE STEVEN "STEVE" McQUEEN
Terrence Steven "Steve" McQueen was born in Beech Grove, Indiana (a suburb of Indianapolis) on March 24, 1930.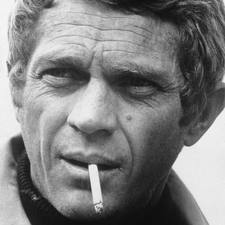 McQueen got his start with the TV series "Wanted: Dead or Alive," in the late 1950s. From there, Steve McQueen became famous for his movie roles in such great movies such as The Magnificent Seven; The Great Escape; Nevada Smith; Papillon; Junior Bonner and The Sand Pebbles.
"Bullitt" (1968) put Steve McQueen over the top. This movie has what is rated as the best car chase in film history. McQueen did most of his own driving in this timeless chase as he was also a very successful auto racer; something he showed the world in his movie, "Le Mans," which was released in 1971. Also in 1968, "The Thomas Crown Affair" became another McQueen hit.
"The Getaway," (1972) directed by Sam Peckinpah, (whose great-grandfather was a merchant and a farmer in Indiana in the 1850s) is a favorite for many McQueen fans. It was during the filming of this movie that McQueen met his next wife, Ali MacGraw. Many people believe this movie reflected the true intensity and attitude of the real McQueen.
Steve McQueen (remarried to Barbara Minty) passed away at the age of 50 on November 7, 1980, in Juarez, Mexico, after undergoing surgery for pleural mesothelioma.
(Thank you Keith Andrews for this contribution)
---
KENNETH 'BABYFACE' EDMONDS
Babyface is known as Mr. Music. His countless awards, nominations, and Top 10 songs have won him worldwide praise.
He has written and produced songs for Madonna, Toni Braxton, Mariah Carey, Aretha Franklin, Celine Dion, TLC, Boys II Men, and more.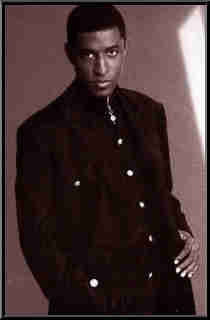 Kenneth Edmonds was born in Indianapolis, Indiana, on April 10, 1959. The youngest of six brothers, his father Marvin died of lung cancer in 1972.
While working with Parliament Funkadelic's Bootsy Collins, Edmonds received the nickname Babyface.
While working with The Deele, the lead singer of the group later introduced Edmonds as Babyface while on stage, and the name just stuck.
After working with The Deele, the pursuit of Babyface's solo career began when he signed with Solar Records and released Lovers in 1987, his solo debut album.
The rest of the 90's were filled with awards, smash hits and collaborations with the likes of artists such as Stevie Wonder, Eric Clapton and Madonna.
Babyface also produced the soundtrack for the movie Waiting to Exhale and wrote the Grammy nominated hit "When You Believe" from the film The Prince of Egypt, performed by Whitney Houston and Mariah Carey.
Presently living in Beverly Hills with wife Tracey and son Brandon Kenneth,
Babyface has not only been named one of Time magazine's 25 Most Influential People in America in 1997, he has also tied Michael Jackson's record breaking 12 Grammy nominations in one year.
Indianapolis, Indiana has honored the producer/songwriter/artist by naming a 20-mile stretch of Interstate-65 "Kenneth 'Babyface' Edmonds Highway".
---
STEVE WARINER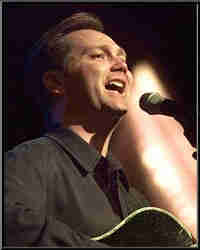 Steve Wariner was born in Noblesville, Indiana on December 25, 1954.
At age 9, Steve started out playing bass, and later drums, in his father's band. At age 17 he was bassist for Dottie West, at 22 for Bob Luman and at 24 for Chet Atkins.
Steve has two Grammy's, three CMA Awards, one Music City News Award, eleven BMI Songwriter Awards, and 2 BMI "Million Air" awards.
He also has three Gold Records. More than a dozen #1 songs and over thirty Top Ten songs as a performer.
As a songwriter, he has had his work recorded by Garth Brooks, Clint Black, Bryan White, Conway Twitty and others.
Steve is married to his wife Caryn and they have sons Ryan and Ross.
---
MARSHALL W. TAYLOR
Marshall "Major" Taylor was born in Indianapolis, Indiana on November 21, 1878.
While working in the bicycle plant of white ex-cyclist Louis Munger, who urged and assisted Taylor at the start of his career, Taylor won his first amateur race in Lexington, Kentucky at the tender age of 13.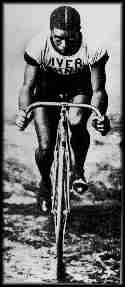 It wasn't long before Taylor was racing internationally, competing in races in Canada, Europe, Australia and New Zealand.
In 1899, he reached the top of the cycling world by winning the world title and thus becoming America's first Black world champion cyclist.
During his nearly 16 years of competition, Taylor won numerous championships, which included the American Sprint Championship titles 1898, 1899, 1900, and established several world records.
His career consisted of nearly 168 races which included 117-1st place finishes and 32-2nd place finishes.
Taylor was later inducted into bicycling's Hall of Fame.
In honor of his accomplishments, one of the world's most renowned cycling venues, the Major Taylor Velodrome, located in Indianapolis, is named in his honor. Taylor died in 1932.
---
MARJORIE MAIN
Marjorie was born in Acton, Indiana on February 24, 1890 as Mary Tomlinson.
Her father was a minister, and when she joined a local stock company as a youngster she changed her name to avoid embarrassing her family.
She worked in vaudeville and debuted on Broadway in 1916. Her film debut was in "A House Divided" (1931).

She repeated her stage role in "Dead End" (1937) as Baby Face Martin (Humphrey Bogart)'s mother, which led to a number of slum mother parts.
She played very strong role of Lucy, the dude ranch operator in "The Women" (1939). She achieved popularity as a comedienne in six 1940s movies made with Wallace Beery e.g., "Barnacle Bill" (1941).
The character which would dominate her remaining career was established when she played Ma Kettle in "The Egg and I" (1947), for which she received an Academy Award nomination for best supporting actress.
She began her co-starring series with Percy Kilbride the following year in "Feudin', Fussin' and A-Fightin'" and continued through seven more.
Her last movie was a "Kettles", though without Kilbride: "The Kettles on Old MacDonald's Farm" (1957).
Marjorie died April 10, 1975.
---
BRENDAN FRASER
Brendan Fraser, is the son of a Canadian travel executive who frequently moved his family, Brendan though born in Indianapolis, Indiana can claim affinity with Ottawa, Detroit, Seattle, London and Rome.
His early exposure to theatre, particularly in London, led him to Seattle's Cornish Institute.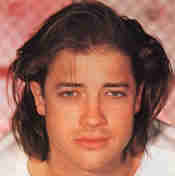 After graduation he found a minor role as Sailor #1 in River Phoenix's Dogfight (1991), then somewhat more substantial roles in Encino Man (1992) and School Ties (1992).
He expresses a preference for playing "fish out of water" men.
Five more years of supporting work led finally to the title role in George of the Jungle (1997), a role which fully utilized his charm and beefy good looks, as well as offering him a chance to show off his comic talents.
He describes this role as the one which dramatically altered his career.
Critical raves for his role in Gods and Monsters (1998) pointed to yet another dimension to his dramatic persona.
---
JANE PAULEY
Pauley began her 13-year tenure as co-anchor of NBC's "Today" in 1976, at the age of 25.
First teamed with Tom Brokaw and then, beginning in 1982, with Bryant Gumbel, she interviewed thousands of newsmakers.
She co-anchored "Today" from locations all over the world, including London for the weddings of Prince Charles and Prince Andrew; Rome, where Today televised its audience with Pope John Paul II; and the Great Wall of China.
Along with Gumbel, she was named 1986 Broadcaster of the Year by the International Radio and Television Society.
In 1990, Pauley was named Best in the Business by the Washington Journalism Review.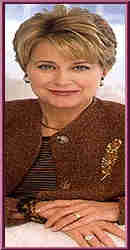 Pauley also anchored the Sunday-evening newscasts from January 1980 until April 1982, as well as "Real Life with Jane Pauley", which premiered in January 1991.
In addition, she has presented several documentaries on NBC, including "Women, Work and Babies," which won a 1985 Humanitas Award.
She has received honorary degrees from Notre Dame University, Trinity College, Providence College, DePauw University and her alma mater, Indiana University, where she received a bachelor's degree in political science.
She began her journalism career in her hometown of Indianapolis in 1972, broadcasting at WISH-TV. Before joining Today, she was co-anchor of the evening news on WMAQ-TV, NBC's owned-and-operated station in Chicago, where, at 24, she was the first woman to co-anchor a weeknight news program.
---
DAVID WOLF
David A. Wolf (M.D.)was born August 23, 1956 in Indianapolis, Indiana.
He graduated from North Central High School, Indianapolis, Indiana, in 1974; received a bachelor of science degree in electrical engineering from Purdue University in 1978, and a doctorate of medicine from Indiana University in 1982.
He completed his medical internship (1983) at Methodist Hospital in Indianapolis, Indiana, and USAF flight surgeon primary training at Brooks Air Force Base in San Antonio, Texas.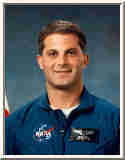 Dr. Wolf was recipient of the NASA Exceptional Engineering Achievement Medal (1990); NASA Inventor of the Year, 1992.
He received the Carl R. Ruddell scholarship award for research in medical ultrasonic signal and image processing.
Dr. Wolf has received 11 U.S. Patents and over 20 Space Act Awards for 3-dimensional tissue engineering technologies earning the Texas State Bar Patent of the Year in 1994.
He has published over 40 technical papers.
His spaceflight experience on STS-58 Columbia (10/16/93-11/1/93) was a 14-day dedicated Spacelab life sciences research mission.
During this record length shuttle mission the crew conducted neurovestibular, cardiovascular, cardiopulmonary, metabolic, and musculoskeletal research utilizing microgravity to reveal fundamental physiology normally masked by earth gravity.
---
KURT VONNEGUT
Kurt Vonnegut, Jr. was born November 11, 1922, in Indianapolis, Indiana, the son of, Kurt Vonnegut, Sr., a successful architect, and Edith Sophia Vonnegut.
He had two older siblings, a brother Bernard, and a sister Alice. It was at Shortridge High School in Indianapolis, that Vonnegut first began to express his writing talents, as the editor of the school newspaper.
After graduating in 1940, he entered Cornell University to study biochemistry. However, he found himself to have no suitable talents for such pursuits, and was being rewarded with poor grades.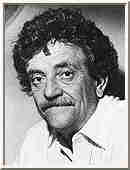 Vonnegut's only solace came from becoming a columnist and editor of the Cornell Daily Sun. In, 1942, he then joined the army, narrowly escaping being expelled from Cornell for poor grades.
Vonnegut worked as a Police Reporter for the Chicago News Bureau and studying anthropology at the University of Chicago.
It was Vonnegut's novels that gained him critical acclaim and an avid following in the late sixties and seventies.
His gutsy, prophetic, Science Fiction parodies created a popularity and demand that nearly overwhelmed him.
He has continued to write novels, his last being Hocus Pocus, in 1990, following a failed suicide attempt in 1984 for which he blames his mother's example, but cites his failure as his reason for continuing.
Kurt Vonnegut has also written two autobiographical books, Palm Sunday, in 1981, and Fates Worse than Death, in 1991, but true to his form, neither follows the path of a true biography.
Described as one of the greatest original American authors, Vonnegut's simplistic novels speak volumes to those who read them today.
---
JAMES DANFORTH QUAYLE
James Danforth Quayle was born in Indianapolis, Indiana on February 4, 1947, and has served as vice-president of the United States (1989-93) in the Republican administration headed by George Bush.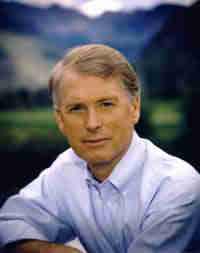 Quayle graduated in 1969 from De Pauw University and in 1974 received a law degree from Indiana University.
Elected to the U.S. House of Representatives in 1976, he served two terms there before winning election to the U.S. Senate in 1980.
He easily won reelection in 1986. A fiscal and social conservative, he focused in large part in the Senate on national security issues.
As vice-president, he cultivated the Republicans' conservative wing and headed the Council on Competitiveness, created in 1990, a cabinet-level body set up to reduce government regulation.
Quayle published a memoir, Standing Firm, in 1994.
---
NEWTON BOOTH TARKINGTON
American writer Booth Tarkington, was born in 1869 in Indianapolis, Indiana, and educated at Purdue and Princeton Universities.
His first novel, The Gentleman from Indiana (1899), deals with political corruption in a small town.
Monsieur Beaucaire (1900), a successful but improbable romance of 18th-century England,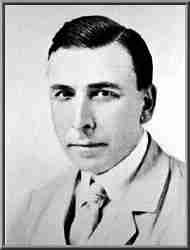 has an unusual setting for an author who was to become famous for his depiction of the midwestern U.S. Among his more than 40 later novels are several comic works about small boys and adolescents, including Penrod (1914) and Seventeen (1916).
His finest novels, however, are more serious. The Magnificent Ambersons (1918) and Alice Adams (1922), both awarded Pulitzer Prizes in fiction (1919 and 1922, respectively), deal poignantly with the family life of a fading aristocracy in the early 20th century.
His plays include a dramatization of Monsieur Beaucaire (1901) and Clarence (1919).
His book of memoirs, The World Does Not Move, was published in 1928. Booth died in 1946.
---
VIVICA FOX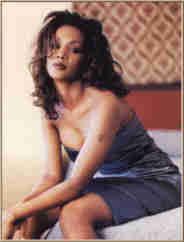 Actress Vivica Fox was born July 30, 1964 in Indianapolis with her older sister and two older brothers,
and graduated for Golden West College in Hungtington Beach, California, with an Associate Art degree in Social Sciences.
She may best be known for her movie role in "Independence Day".
---
JOHN HERBERT DILLINGER
John Dillinger was born June 22, 1903 in Indianapolis, Indiana.
Dillinger is best know as a famous bank robber and cold-blooded killer who terrorized the Midwest during the early '30s.
John Dillinger captured national attention with his ruthless robberies and jailbreaks.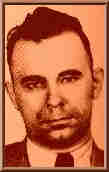 First incarcerated for armed robbery in 1924, he was paroled in 1933 and then robbed a bank in Bluffton, Ohio shortly after his release.
On October 12, 1933 three escaped prisoners whom Dillinger knew from his previous prison term killed the sheriff at the Lima, Ohio prison and freed Dillinger.
Dillinger's gang continued their murderous rampage, robbing banks and police arsenals throughout Indiana and Illinois.
Dillinger was captured on January 23, 1934 in Tucson, Arizona, however he escaped less than three months later.

Dillinger was able to evade authorities until July 22, 1934, when he was turned in by "the lady in red," Anna Sage, outside of the Biograph Theater in Chicago.
John Dillinger was shot dead by FBI agents while trying to escape.
John Dillinger's short but destructive life is immortalized in movies such as Dillinger (1945), Dillinger (1973), and Dillinger (1991 TV).
John Dillinger died July 22, 1934.



JANE ALICE PETERS aka CAROLE LOMBARD
Jane Alice Peters, later to become Carole Lombard, ["The Profane Angel"], was born in Fort Wayne, Indiana on October 6, 1908.
Her parents divorced when she was eight and her mother took Carole and her two older brothers to Los Angeles to start a new life.
After being spotted playing baseball in the street with the neighborhood boys by film director, Allan Dwan, Carole was signed at the age of twelve for the film A Perfect Crime.
She was bitten by the acting bug and quit school at fifteen to pursue her dream.
As she developed her acting career in Hollywood, she had a fabled relationship with Clark Gable and became his wife in March, 1939.
They resided on a twenty acre ranch in the San Fernando Valley, called each other "Ma" and "Pa", and lived an idyllic life, which unfortunately was cut short.
Her last film was 1942's To Be or Not To Be , but she didn't live to see its release.
Carole went home to Indiana for a War Bond rally. On the return flight, January 16, 1942, Carole, her mother, and twenty other people perished when their plane went down outside of Las Vegas.
A great comedienne and a great lady was dead at the age of 33.
"I've lived by a man's code designed to fit a man's world, yet at the same time I never forget that a woman's first job is to choose the right shade of lipstick.". ~~ Carole Lombard
---
SHELLEY LONG
Shelley Long's five-year portrayal of waitress Diane Chambers on "Cheers" earned her an Emmy, two Golden Globe Awards and countless television fans.
Long reprised her memorable role for "Cheers's" historic final episode in 1993, and again in February 1996 as a guest star on an episode of "Frasier," opposite Kelsey Grammer.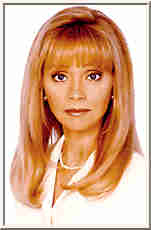 Long, who grew up in Fort Wayne, Indiana, majored in drama at Northwestern University.
Besides "Cheers," Long's TV credits include "Freaky Friday," "The Women of Spring Break," "Fatal Memories," "A Message From Holly" and "Voices Within: The Lives of Truddi Chase."
On films, she starred in "Night Shift," "Irreconciliable Differences," "The Money Pit," "Troop Beverly Hills," "The Brady Bunch Movie," and "A Very Brady Sequel."
Long and her husband, Bruce Tyson, reside in Los Angeles with their daughter Juliana.
---
ANNE BAXTER
Anne Baxter was born in Michigan City, Indiana on May 7, 1923. She was the daughter of a salesman and his wife, Catherine, the daughter of Frank Lloyd Wright, the famous architect.
In 1937, Anne made her first foray into Hollywood to test the waters there in the film industry.
After several films through the 1950's, Anne landed a super plum role. She played Nefretiri in Cecil B. DeMille's THE TEN COMMANDMENTS. Never in her Hollywood career did Anne look as beautiful as she did as the Egyptian queen, opposite Charlton Heston and Yul Brenner.
After that epic motion picture, the films came fewer mainly because she wasn't tied to a studio instead opting to free-lance her talents.
After no appearances in 1958, she made one film in 1959 (SUMMER OF THE SEVENTEENTH DOLL) and one in 1960 (CIMARRON). After WALK ON THE WILD SIDE in 1962.
She took a hiatus from filming for the next four years. That was to say she was idle during that time.
She appeared in the stage and occasionally television. She wasn't really concerned with being a celebrity or a personality, Anne was more concerned with being just an actress and trying hard to produce the best performance she was capable of making.
After several notable TV appearances, Anne became a staple of two television series, EAST OF EDEN and HOTEL.
Her final moment before the public eye was as Irene Adler in the TV movie, SHERLOCK HOLMES AND THE MASKS OF DEATH (1984).
On December 12, 1985, Anne died of a stroke in California. She was 62.
---
GREG KINNEAR
Greg Kinnear born in Logansport, Indiana on June 17, 1963 to Suzanne and Edward Kinnear, Greg is the youngest of three sons (Steve and Jim, the oldest).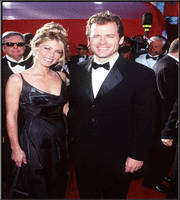 Since his father worked for the State Department as a Foreign Service diplomat, Greg lived in Washington, DC, and at 12, moved overseas to Beirut and Athens before returning to the States to attend the University of Arizona in Tucson from which he graduated in 1985 with a degree in broadcast journalism.
While in Athens, he hosted a radio show on Armed Forces Radio called "School Daze with Greg Kinnear." Regarding his time spent abroad, Greg observed, "It was kind of a bummer, but it made me one of those people who can adapt to anything."
---
JO ANNE WORLEY
Jo Anne Worley, born in Lowell, Indiana is best know for her addition to the troop of Rowen and Martins "Laugh In" tv show of 1968.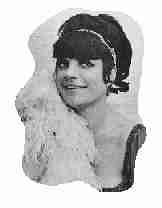 This show popularized a rapid style of vignette comedy show where comedy sketches, punch-lines and gags are edited together in a rapid and almost random format.
Regular trademark elements included the joke wall, the dancing woman tattooed with one-liners and the fickle finger of fate award.
This series would inspire such shows as Monty Python's Flying Circus and Sesame Street.
---
JANIE FRICKE
Janie Fricke grew up on a farm in northern Indiana, and she began her career at a young age, singing and playing the guitar at hometown events.
After graduation from high school, she journeyed to Bloomington where she studied music as a Singing Hoosier and earned a degree in Elementary Education from Indiana University.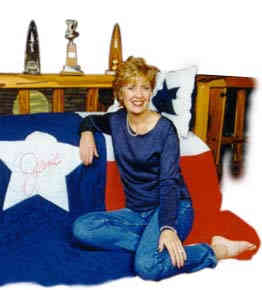 After finishing her degree, Ms. Fricke moved to Los Angeles where she sang in the studios and taught gifted children.
She eventually made her way to Nashville, Tennessee, and by age 30 she had become Nashville's leading back-up vocalist. Ms. Fricke's talent won her a recording contract with Columbia Records to create albums of mixed pop and country music.
She has since won numerous awards, including Female Vocalist of the year for two consecutive years (1982, 1983) from the Country Music Association and several Grammy nominations.
In 1985, she established this scholarship at her alma mater to benefit gifted students in the School of Music.
The Janie Fricke Scholarship Fund provides scholarships to students who are active members of the Singing Hoosiers and who demonstrate financial need.
---
KARL MALDEN
Karl Malden was born in Gary, Indiana.
He has worked continuously from 1940 to the 1980's, tapering off his work as he retired from active camera duty.
Not all of his work was in television, either.

Older viewers may remember his film appearances, including his role in On The Waterfront, for which he was nominated for an Oscar for his portrayal of Father Barry.
That wasn't his only Oscar nomination, however.
He was also nominated for his role in the 1951 version of Streetcar Named Desire.
He did come out of retirement for 1992's tv-movie special, "Back to the Streets of San Francisco.
...and of course you can't forget his American Express commercials.
---
ORVILLE REDENBACHER
Orville Redenbacher born in Valparaiso, Indiana, the popcorn pitchman known for jokes as corny as his bow ties.
A native of one of the top corn-producing states, Indiana! Redenbacher began a long career as a genetic tinkerer shortly after his 1928 graduation from Purdue University.

Armed with degrees in agronomy and plant genetics, he once said he had attempted some 30,000 hybrids of corn kernels before landing on the one which would make him a "gourmet popcorn" millionaire.
But an essential ingredient of Redenbacher's success was his earthy persona, first harnessed by advertisers in 1970.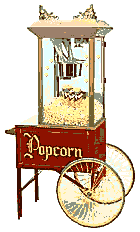 He became a household name, albeit one that was difficult to pronounce, with his signature round glasses, snappy bow tie and small-town humor.
He had been a member of Prude's marching band, he jested in one commercial. "That's where I learned to toot my horn."
Despite his sale of the Redenbacher brand in the mid-1970s, he remained the spokesman for nearly two more decades.
"What you saw on commercials was Orville," says William E. Smith, the director of Chicago's Popcorn Institute and friend of Redenbacher's for more than four decades. "He was not a media creation."
Orville passed away at age 88.
---
ALEX KARRAS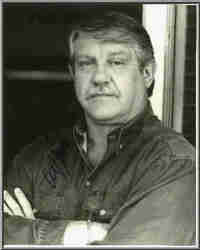 Born in Gary, Indiana Alex Karras is probably best known as the Dad on the TV show Webster, Alex also played football for the University of Iowa Hawkeyes.
Including the Hawkeyes' 1956 Rose Bowl championship team.
He played in the Hula Bowl in 1958, and was a tackle for the Detroit Lions 1958-71.
---
THE JACKSONS
The Jackson's grew up in a small town of Gary, Indiana.
They formed first a trio in 1963, with Jackie (born Sigmund Jackson on 4 May 1951), Tito (born Toriano Jackson on 15 October 1953) and Jermaine (born on 11 December 1954) singing and two cousins backing them, although they were replaced by the two youngest Jackson boys - Marlon (born on 12 March 1957) and Michael (born on 29 August 1958) - the following year.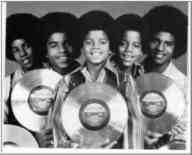 But, they had recognized that Michael, the youngest of the five, had the voice and presence to make them into something much bigger than talent contest winners.
In 1965 they won a talent contest at a Gary high school, performing their version of the Temptations's 'My Girl'. Their father Joe, determinated to see their boys succeed, had been acting as their manager and drove them to venues in Chicago and New York to widen their appeal.
In 1966 they won a talent contest at the renowned Apollo theater in New York's Harlem district and within a year had supported Gladys Knight & The Pips, with Gladys recommended them to Motown boss Berry Gordy Jr.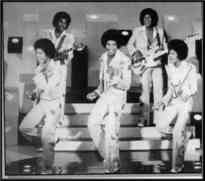 So, in a sense these first tentative recordings by the Jackson family are the seeds of a whole new generation of black musicians.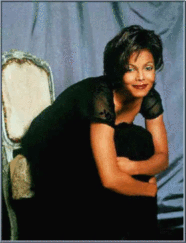 Years before they signed to Motown the influence of that label's great acts like Diana Ross, Smokey Robinson, Stevie Wonder, the Temptations, the Four Tops and Gladys Knight show through clearly,
but also hide the destiny that awaited Michael when he gained artistic control of his career, found his writing and production skills and harnessed the power of rock music into the scheme of things.

"So, as you've seen....There IS more than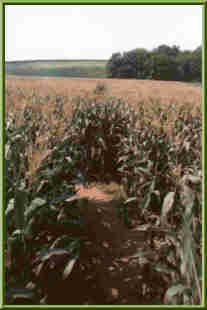 in Indiana!!"
---
I sure hope you enjoyed your tour of Indiana?

PLEASE CLICK ON THE USA DRIFTERS BANNER BELOW TO BRING YOU TO THE U.S.A DRIFTERS HOMEPAGE, SO YOU CAN VIEW ANOTHER TOUR!!
OH YES, PLEASE DON'T FORGET TO SIGN THE DRIFTERS GUESTBOOK! :-)


"Yesterday Once More"
---
This Indiana tour was brought to you by me... "Meg".
Here is my own personal homepage,
Meg's Merry~Go~Round.
I would love for you to stop in and visit!!