Levi Coffin House –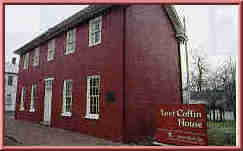 More than 2,000 slaves reached safety due to the efforts of Quaker abolitionist Levi Coffin and his wife Catharine.
Their eight-room, Federal-style brick home became known as a "Grand Central Station" because of its instrumental role in the operation of the Underground Railroad.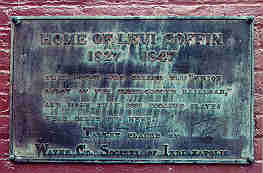 Fugitive slave traffic was heavy in Newport because three main escape routes converged in the small eastern Indiana town.
When Levi and Catharine (White) Coffin moved to Fountain City in 1826, it was called Newport. The young married couple left their home in Guilford County, North Carolina vowing to devote their lives to helping slaves reach Canada where freedom was guaranteed.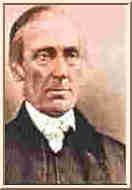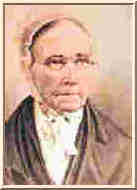 The 30 or so families who settled here ahead of them had come for the same reason. Many were relatives or friends. However, few of the settlers were taking an active part in helping fugitives. This work was being done by freed slaves who were living there.
They lacked connections and had limited knowledge of geography, and as a result many of the fleeing slaves were soon recaptured.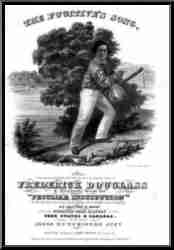 The freed slaves themselves were in constant danger of being seized and resold into bondage.
The Coffins decided to openly risk their property and future to register their opposition to slavery.
They felt it was a moral issue which far outweighed Federal laws passed by Congress dominated by the slave-owning South.
---
THE SALISBURY COURTHOUSE
Only log cabin courthouse still standing in the NorthWest Territory.
The Salisbury Courthouse was erected originally at Salisbury in 1811.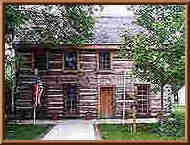 It is the only log cabin courthouse still in existence in the Northwest Territory.
Salisbury, no longer a town, was located a little south of U.S. 40, midway between Centerville and Richmond.
It was the first town laid out in Wayne County.
However, in 1817 the county seat was moved to Centerville.
The old Salisbury courthouse was sold and moved to Richmond where it was used as a home for many years.
In 1952, after nearly 130 years of hiding, the old courthouse was rediscovered and moved to Centerville.
---
GRISSOM AIR MUSEUM STATE HISTORIC SITE
Grisson Air Museum gives its visitors half a century of history and heroism in the skies.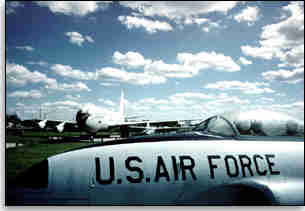 You can stroll through aviation history from WWII through the Gulf War.
In the unique, outdoor display, see a legendary B-17 Flying Fortress, as if still on alert on a green English airfield.
Marvel at the sleek beauty of the rare, record-shattering B-58 Hustler. Gaze down the tank-killing barrels of an A-10 Warthog.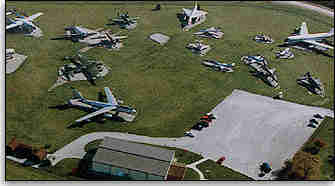 Stand nose-to-nose with a dozen other celebrated planes as well, including a F-11F, F-101, C-47, B-25, F-100, T-33, B-47, KC-97, C-119, F-105, F-4, O-2, U-3, EC-135, C-1 and UH-1H.
Inside the museum, visitors can sit in the cockpit of a Phantom jet, experience the daring of aviation pioneer William Kepner, and learn the exploits of famous units like the 305th Bomb Group and the Flying Tigers.
Guests can examine aviation armaments, flight trainers, uniforms, models, photos, survival gear, engines, war prizes, aviation art and more.
A theater is inside along with a gift shop filled with unique aviation souvenirs, art and books.
---
HOOSIER PARK
Hoosier Park's grand opening was September 1, 1994.
A crowd of 7,633 turned out for the historic night, wagering $406,485 on the ten-race card.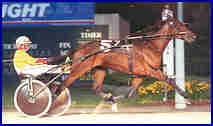 The first winner at Hoosier Park--and therefore Indiana pari-mutuel history--was BK Bentley, driven by the late Gregg Haston.
Haston went on to capture the first driving and training championships in Hoosier Park history.
Track length: 7/8 Mile, Average number of races each night: 11, Average time between races: 26 minutes, Track width: 90 feet, Number of barns: 14, Number of horses Hoosier Park can accommodate: 880, Minimum amount that may be wagered: $2
---
THE JAMES DEAN MEMORIAL GALLERY
"Where Cool was born".
Visit the birthplace of James Dean in Fairmount, Indiana. The exhibit includes thousands of items including clothing from Dean's films, high school yearbooks, a rare Warner Brothers life-mask, hundreds of original movie posters, and books and magazines from over twenty different countries from around the world.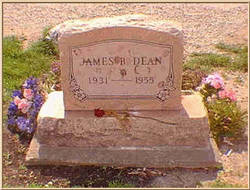 Also included are hundreds of tribute and novelty items that have been produced since the 50's such as plates, mugs, busts, puzzles and gum cards.
Another attraction in Fairmount is the Park Cemetery, County Road 150 East. Thousands of people visit James Dean's gravesite each year to pay their respects to one of the most remembered personalities in film history.
---
BLACK PINE ANIMAL PARK
Black Pine Animal Park is a sanctuary for rescued, rehabilitated, and retired animals.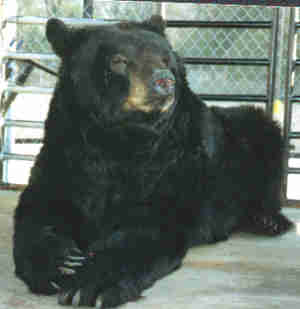 Dedicated to education and conservation, we provide a unique opportunity to meet exotic and endangered animals like lions, tigers, chimpanzees, monkeys, bears, and dozens of other mammals, birds, and reptiles from all over the world.
Personally guided tours, lasting from about 90 minutes to over two hours, will provide a more intimate understanding of wildlife than any regular zoo.
You'll learn about each species' life in the wild, and in captivity.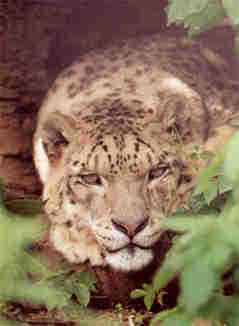 You can also enjoy a self-guided tour at your own pace, and our on-site gift shop and concessions.
Centrally located between major midwestern cities in Albion, Indiana, we're in the heart of lakes country, with many other attractions nearby.
A visit to Black Pine Animal Park is an Extraordinary Experience for the whole family!
---
WHITEWATER VALLEY RAILROAD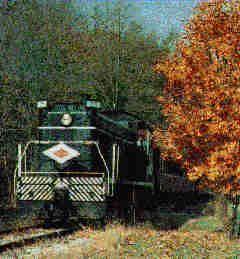 Enjoy a weekend or holiday afternoon by taking a trip "back in time" on a full-size, historic railroad built on the tow path of the Whitewater Shipping Canal.
This railroad has a facinating history of name changes and owners, leading right up to this year's 25 year old Whitewater Valley Railroad.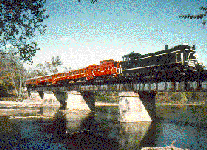 The Whitewater Valley Railroad operates historically significant vintage railroad equipment reminiscent of a time when railroad travel was the way to arrive at your destination refreshed and ready for adventure.
The train takes passengers from Connersville, Indiana thru Laurel, Indiana, and on to Metamora, Indiana, an historic canal town with working grist mill, canal boat rides, horse and carriage rides, dozens of restaurants and eateries, and numerous crafts and goods shops.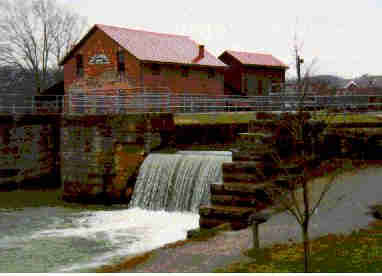 When you step off the train, step back into the 1800's in an historic canal town named Metamora. Here you can spend the two hour train layover visiting the many interpretive/craft/goods/wares shops, strolling through the park or walkways, and watching wheat being ground into flour by the canal's authenic water-powered grist mill.
When the conductor calls, "All Aboard", it's time to board your waiting train for the return trip to Connersville. Although it's over all too soon, you'll always remember your trip back in time on the Whitewater Valley Railroad.
---
THE LINCOLN MUSEUM
In 1905, Arthur Hall and a group of business leaders from Fort Wayne, Indiana, founded The Lincoln National Life Insurance Company.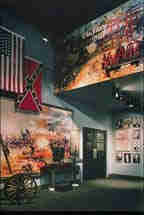 Hall, a lifelong admirer of Abraham Lincoln, wrote to the president's only surviving son, Robert Todd Lincoln, to ask for a photograph that the company might use on its letterhead. Robert replied, "I find no objection whatever to the use of a portrait of my father upon the letterhead of such a life insurance company named after him as you describe; and I take pleasure in enclosing you, for that purpose, what I regard as a very good photograph of him."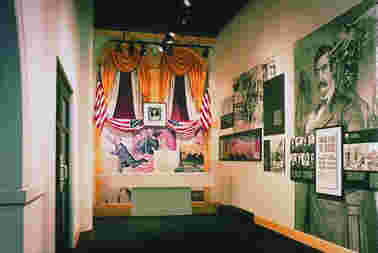 The company prospered, and in 1928 Hall took the opportunity to repay the Lincoln family by creating the Lincoln Historical Research Foundation, dedicated to the life and legacy of Abraham Lincoln.
The Foundation, under the leadership of Dr. Louis A. Warren, began to publish in 1929 and opened The Lincoln Museum in 1931.
Today, The Lincoln Museum is the world's largest museum dedicated to the life and times of Abraham Lincoln. Its mission is to interpret and preserve the history and legacy of Abraham Lincoln through research, preservation, exhibitry, and education. Tens of thousands of visitors of all ages from throughout the United States and many other countries visit The Lincoln Museum each year.
Museum programs include the permanent exhibit Abraham Lincoln and the American Experiment, temporary exhibits, lectures, and special events.
The Museum operates an active volunteer program, speaker's bureau, museum store, and a research library holding nearly 18,000 published volumes and thousands of manuscripts, including more than 300 original Lincoln documents.
---
FRANCE PARK AND CAMPING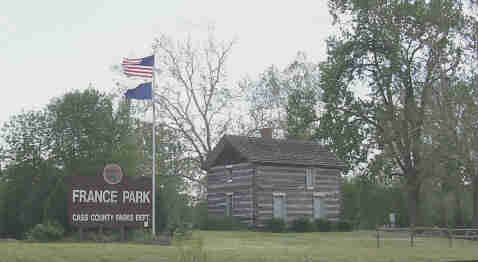 France Park in Cass County is loved and well known for its scenic trails, "tropical" waterfall, clear swimming lake, quiet fishing areas, and spacious camping facilities.
The 7-10 miles of trails are active all year long with hiking, mountain biking, and winter-time cross-country skiing. The swimming lake is an abandoned spring-fed quarry that attracts SCUBA divers from far away.
France Park offers the camping enthusiast both primitive and modern camping with bathrooms, showers, water & electrical hook-up.
---
INDIANA BASKETBALL HALL OF FAME

It is only natural that the state of Indiana, which worships the game of basketball like no place else in the world, would operate a Hall of Fame, which chronicles and preserves the heritage of the game, pays tribute to the game's greatest figures, and explores what the sport means to the state's culture, history, and personality.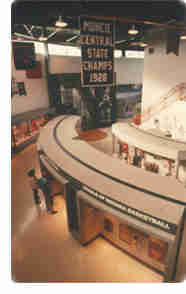 The Indiana Basketball Hall of Fame Museum captures the essence of "Hoosier Hysteria" and helps explain to the visitor why the game of basketball has a special place in the hearts and minds of all who live here.
This Hall focuses on Indiana high school players and coaches, men and women.
From 1970 to 1986, the Hall of Fame was located in Indianapolis. In 1986 the building was sold and, after bids were received from 13 communities, New Castle was selected as the new site.
The Hall is located near a 9,300-seat high school gymnasium, the world's largest.
The two-story Hall of Fame is located on a five-acre site near the intersection of Highway 3 and Trojan Lane.
---
CIRCUS CITY FESTIVAL
Each mid-July approximately 250 young people, ages 7 to 21, supported by 2000 adult volunteers, present 10 performances in an eight-day period. Beautifully costumed performers are so skilled that circus fans find it difficult to believe they are amateurs.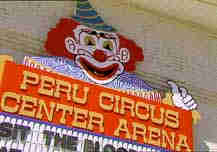 "Circus City Festival Parade", Indiana's Second Largest The Festival also features a giant Mid-Way, Arts & Crafts, Food Booths, Games and much more.
The Mid-Way is open from Monday through Saturday of "Circus Week".
The last Saturday of Circus Week features Indiana's second largest parade. Our very own Circus Parade.
Over 400 young performers have received four year renewable scholarships.

In 1973 the Festival's 18 member Board of Directors established a Scholarship Fund to assist performers with their college careers.
More than 400 young people have received renewable four year scholarships in excess of $150,000.
Proceeds from shows on the first Saturday of the Festival go into the Scholarship Fund.
---
And did you know?...The 'World's Largest Stump' is found in Kokomo, Indiana."
- From plaque in front of display
"The sycamore stump is one of Howard County's few remaining landmarks.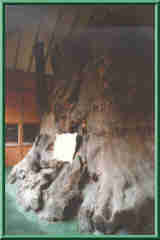 The tree originally stood in the west end of Howard County about two miles north of New London along the north bank of scenic Wildcat Creek.
The huge tree stood 100 feet tall before storms broke it down to a huge hollow stump.
The trunk was more than 57 feet in circumference and one of its lower branches was reported to be eight feet in diameter.
Newspaper accounts at the time the stump was moved to Highland Park on Sunday, June 18, 1916 reported the tree was 800 years old."